May 2014
05/25/14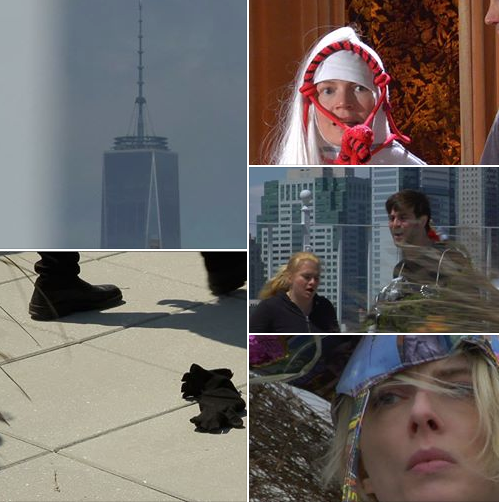 An update of some recent videos, publications and lectures — These are video stills from my ongoing project Paradise with actors Catherine LaSota, Kathryn Alexander, Michael Caines, Nick Schrifin, Laura von Holt and others, who appear as mourning ravens on a Brooklyn rooftop, as St. Theresa (LaSota), drawing from the Thompson/ Stein production of Four Saints in Three Acts, and as the horse character  (Alexander) in the video Reversal.
The media artist Victoria Vesna invited me to screen this new work at the UCLA Art/Sci Center and Digital Arts Research Network http://artsci.ucla.edu/?q=about ( May 2014), a program that she directs as Professor in the UCLA Dept of Design/Media Arts.   I also had the pleasure of conducting a workshop for her students who were an extremely interesting mix of science, media and fine arts majors.
In June I was invited to show selections from these same video projects and deliver a paper at the conference "Welcome to the Anthropocene: From Global Challenge to Planetary Stewardship." The  annual  conference of the Association for Environmental Studies and Sciences (AESS) it was held in New York from June 11-14 2014 at Pace University. Catalogue (PDF) is attached here AESS Catalogue and clink on the link for Conference Details.
The Anthropocene I Christopher R. Cox, The Human/Nature Divide and the Problem of the Anthropocene
 Bertrand G. Guillaume, Thinking the Anthropocene Today: A View from the Philosophy of Technology
Dr Andreas Kotsakis, The Anthropocene and International Environmental Law: A Challenge from European Non-Centred Ecological Thought
 Lenore Malen, I Am the Animal (invited artist)


My obsession with a 15th century manuscript illumination (see posts below) lies at the heart of my essay "The Unconscious" which was included in the critic's page of the June issue of  The Brooklyn Rail,  The critic's page titled Wellsprings Reconsidered featured a long overdue reassessment of the role of the unconscious in art making and was curated by  artist and writer Ann McCoy.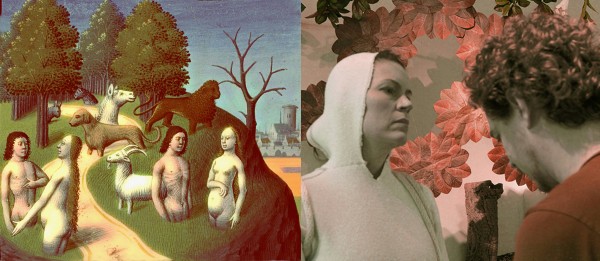 Leave a comment
05/24/14